Explore NFT games, blockchains and coins where game assets can be stored and traded for crypto concerning football games and other play to earn types.
Football Games
Comment
Blockchain

Status: Fully Live.
A football fantasy game where players can earn Eth by winning tournaments through collecting and managing the best global football team through digital cards.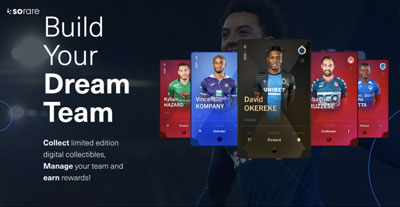 Blockchain: Ethereum

Status: Beta.
A full football management game built on the Xaya blockchain.
Blockchain:Xaya
Other Games
Comment
Blockchain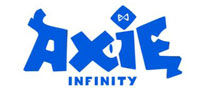 Status: Fully Live.
In Axie Infinity you collect and breed monsters with love potion then battle it out to earn crypto with one of the biggest games on Ethereum.
Blockchain: Ethereum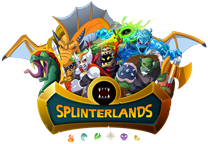 Status: Fully Live.
Splinterlands is one of the most popular blockchain games imagined. You can play, trade, and earn crypto anywhere at anytime. Splinterlands is available on both desktop and mobile devices.
Blockchain: Hive

Status: Fully Live.
Create, explore and trade in the first-ever virtual world owned by its users. Explore LANDs owned by users to experience incredible scenes and structures. From a space adventure to a medieval dungeon maze to entire villages crafted from the minds of community members.
Blockchain: Ethereum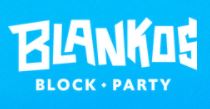 Status: Open Beta.
Blankos Block Party is a vibrant open-world multiplayer game styled like a giant block party, with a focus on custom art and design, building and exploration and curating your collection of unique and rare Blankos.
Blockchain: Ethereum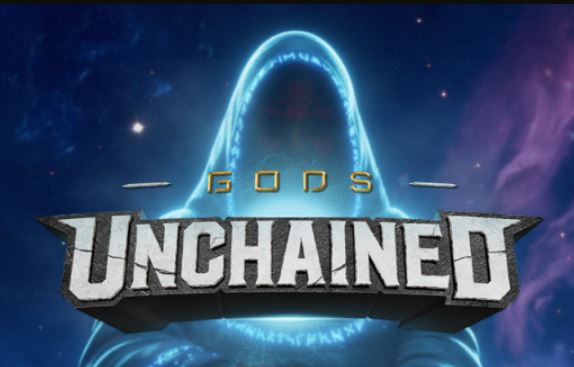 Status: Fully Live.
Gods Unchained is a free-to-play tactical digital card game that gives players true ownership of their in-game items. Led by the former game director of Magic The Gathering: Arena, the game focuses on competitive play, which means players must strategically outsmart their opponents by building decks that are able to combat a wide variety of tactics.
Blockchain: Ethereum

Status: Fully Live.
Neon District is a cyberpunk role-playing adventure by Blockade Games. Strategize and fight to progress through a sci-fi dystopia while collecting characters and gear backed with blockchain technology.
Blockchain: Matic/Ethereum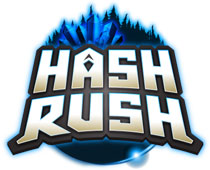 Status: Open Beta.
An online sci-fi/fantasy RTS set in the fictional Hermeian galaxy, Hash Rush sees players build, fight and trade their way to victory as they grow and manage their small mining colony, battle monsters, and trade valuable items and resources.
Blockchain: Ethereum

Status: Fully Live.
A fully realised action racing game to play in your browser connected to the Ethereum blockchain. Own the parts of your F1 car and gear for your drivers and trade them on the market place for ETH or other items.
Blockchain: Ethereum
Where Football Fans Can Play and Earn Fairly...
Starting with Ultra we take an in-depth look at the top cypto nft games and blockchains exploring how these new gaming platforms will revolutionise the football gaming market. Some games (such as Sorare - a fantasy football game on Ethereum) have already been launched, allowing fans to play and earn crypto currencies by putting their football knowledge and gaming skills to good use.
What is Ultra (UOS)?
Ultra is a hyper fast blockchain with an approach that tokenises all game items and allows players to earn crypto (UOS - their native token) for their time spent in a game. Storing all your game assets on a blockchain, as a gamer you have proof of ownership and can trasnfer those assets to others or sell them on an open market place. This allows football gamers to compete, win game assets and prizes while monetizing their time spent in football management and strategy games fairly. Their developer SDK will be available to use in PC, Playstation and Xbox Games to name just a few platforms.

Blockchain Values Your Time! Endless Hours No Longer Go to Waste!
The endless man-hours sunk into your average football game doesn't have to be a wasted venture, however, thanks both to Ultra's ecosystem and specifically its Ultra Coin and Non-Fungible-Token technology. None-Fungible Tokens are and will be vital in the propagation of successful gaming platforms and the games which inhabit them in the future. While coins like Ultra, Ethereum, Bitcoin are fungible – i.e interchangeable just like the dollars in your pocket – NFT's are different. They exist on the blockchain just like any fungible coin, however they are ascribed metadata, i.e. a unique set of values that when read will differentiate them from standard fungible coin. In effect, this metadata acts like a certificate of authenticity that demonstrates the asset or token is unique, rare, and indivisible.
The above properties of an NFT are what makes this technology so vital for gamers looking to make money and win assets in return for the time they spend on their gaming ventures. Your average gamer may not worry about the technology underpinning NFTs, but on the front-end, this means that gamers could use their time and get paid in all sorts of NFT-backed items such as collectible cryptocurrency (see these Binance Collectibles powered by the Enjin platform), in-game items, artwork, and items in virtual universes. For the latter, the universe could be anything developer comes up with, and this includes the football-gaming universe!
Ultra's approach is to provide an all-in-one ecosystem for gamers, developers, content creators, and already-professional video gamers. Its aim is to be a platform that is Steam-like in its offerings only with much fairer revenue slices and with a much more innovative approach. Its platform is based on innovative blockchain technology superior even to well-known altcoins like Bitcoin and Ethereum, with this technology offering its players, developers, and content creators the opportunity to earn Ultra coins that can then be converted into FIAT currency as easily as the coins were earned in the first place.
A Blockchain for All
They say it takes 10,000 hours to perfect a craft. Well, many football gamers are already well on their way to this (particularly when it comes to football manager games. So, how does Ultra offer anything exciting for your average football fan in these circumstances? Firstly, Ultra could potentially be a blockchain and currency that breaks down the traditionally towering barriers of entry to players who want to be earning tangible, decent money in return for the countless hours they put into their games.
We could potentially see players having more than just a few virtual football teams and barely-noteworthy bragging rights worth absolutely nothing in cash value to show for their massive efforts over the years. Ultra is a platform that has the potential to draw the big-boys of the footballing world – most notably Football Manager and other such management games – into the mix so that these players can see some Ultra-coin earnings fall in their lap
Connecting a Community With Cash Potential
In addition to lowering the threshold for football gamers to earn a bit of cash on the side, Ultra's platform has potential to connect millions of not-necessarily-competent-in-crypto football gamers around the world in working towards a similar goal, facing off with each other in their preferred game of choice and in return being rewarded with tangible assets in the form of the Ultra coin. Furthermore, even virtual assets within the games could also be tradeable and worth Ultra coin too, allowing players to build up football players and teams to have the option of selling them for Ultra coins too.
While players that enjoy FIFA and Pro Evolution Soccer today can spend thousands of hours playing the game, all they really own is a decent skillset playing a game for which they cannot even earn money. Cut to Ultra, where any future football game on the platform would allow players to own virtual assets not only locally on the game, but on a public blockchain where spendable wealth can be accumulated and exchanged for FIAT currency, or simply used to buy more games or in-game items – and all without having to spend a single second attempting to learn the minutiae of virtual currencies, or even having to sign up to a cryptocurrency exchange in order to change over Ultra coins for real cash money.
This is where the vitally important None-Fungible Tokens (or NFTs) mentioned previously come in. NFTs effectively allow gamers to use their time to win/own NFTs, aka digital items that are owned by that player. Not only does the blockchain prove ownership of the NFT, but allows players and developers to ensure that the products they make/own are authentic. They are inherently worth more than standard units of Ultra coin by definition. Their application to football gaming is also powerful and direct. Win a competition? Instead of earning fungible currency, developers can ascribe one or a set of unique tokens that exist on the Ultra Blockchain, allowing you to win an item – be it football kit, a player, a team, or even a stadium renovation – that is unique, valuable, and essentially an electronically-based collector's item. These will have value just as the fungible Ultra coins do.
Anyone worried about being able to make real-life cash from their efforts/NFTs can also rest easy. The technology on which they are based guarantee that these items that gamers worked so hard for, can be transferred, traded, or even sold for fungible currency if the owner so wishes. You can accumulate, purchase, sell, or win virtually any football-related item you can think of. The NFT technology allows developers to allow these rare, notable digital assets to represent virtually anything, from players to teams, right the way down to rare power-ups or stats boosts that can only be enjoyed after winning certain competitions or achieving certain statuses in your football game.
NFTs have the potential to disrupt the gaming industry with their functionality. Not only will it allow any gamer the potential not only to earn cryptocurrency (Such as Ultra, Enjin, or Bitcoin), but it will afford them the opportunity to purchase or earn even rarer items worth potentially a lot more than a straight pay-out in fungible currency. NFTs have real-world application in industries from art to real-estate, but their application to gaming could mean players from all walks of life being able to benefit from the rare and collectible nature of NFTs.
What the White Pages Has to Say
Ultra has a comprehensive whitepaper document that we took a look at (recently removed), its length was more than enough motivation to distil the finer points to their essence here. The overall mission of Ultra has always been to build an integrated platform and more generally an ecosystem to give opportunities for publishing and earning to games developers, players, and even influencers/streamers. With a majority of the gaming market remaining untapped and with steam taking a 30% revenue share, Ultra are aiming to try to reach the 2.1 bullion gamers out there.
The solutions to some of the problems posed so far in this article are numerous, however they are based around the infrastructure of the platform, with its ecosystem being financially beneficial as well as propagating opportunities for developers and gamers to enjoy games as they should be enjoyed. Ultra promises more revenues for developers, new revenue streams for gamers/influencers, and referral bonuses.
Though not the only platform to use the technology, Ultra offers a comparatively robust blockchain structure to the platform, affording players the opportunity to benefit from instant payments, proof of ownership of in-game items/games themselves.
Perhaps one of the most important features mentioned in the whitepaper that has direct relevance for gamers here id the fact that there are incentives for players that go beyond simply enjoying the game itself. That players can also earn Ultra coins (which can be converted to FIAT currency easily via the platform) is a huge boon to the developers and the gamers themselves. As mentioned above, this gives players the opportunity for a return on their time investment, as well as smashing down the entry threshold for gamers and developers.
The Monopoly Problem
It may seem like an ideal situation for all, but the consequences of platforms such as Steam for football game developers and avid football gamers are not as rosy as they seem. Steam takes a large revenue cut (30%) from developers, as does the Google Play (Android) and Apple App Store. This robs smaller developers of additional funds that could be used to improve their games enriching the gamers experience.
Ultra is a platform that will help to curb this suffocating monopoly, allowing not only developers to have the freedom to publish their games on a robust platform, but more importantly, gamers to have the chance to enjoy their games uncensored, unrestricted, and without worry of interference from the platform itself.
Benefits for Football-Game Players: What the Whitepaper Says
Given all the above, many will still be wondering what the big deal about the platform really is. Well, the benefits for football game fans will be as far-reaching as they are for any other genre. Firstly, the download technology allows purchased games to be played instantly, with players being able to begin playing before the download has even finished (it simply downloads in the background).
Where things get interesting from a player's perspective. The open platform allows 3rd-party access to various tournaments, as well as direct trading of items. This is generally speaking of course, but this could port to the football-gaming world in the form the ability for players to trade items such as football players, teams, clubs, and any other typical football fodder. This technology would marry most readily with football management games of course, but because of the open nature of the platform, it would not be limited to such a genre. The Ultra currency, its blockchain, the functionality afforded by said blockchain would allow developers to place real-money value on all items within a football game, so that real-stakes trading and/or competition could take place between players and their teams.
The benefits of the Ultra technology, given its inclination towards innovation and player participation in the ecosystem, is that it could allow players to participate in the wider football-gaming community. Like-minded players, developers, and influencers would almost certainly raise the standards for football-game production given enough adopters of the platform. A community approach such as this allows for opportunities such as real-time game testing (with beta testing even earning you Ultra coins), bug identification, and other such functions designed to improve the overall experience for players.
Further revenue streams also exist in the form of buying/selling games on the platform when you are finished with them. This function is again powered by the Ultra blockchain, as is your ability to earn money for referrals and even choosing to watch a certain number and type of advertisement, tailored to your choosing.
Unbelievable Tekkers: The Technology Behind the Platform
Though the implications for football gamers and also gamers and developers generally should be starting to sink in by now. So what of the technology itself, and how does it facilitate better gameplay for you average football-gaming fan?
Mentioned above is the feature of being able to start a game before it is close to being fully downloaded. This is facilitated by the data-streaming arrow to Ultra's bow. The data streaming functionality not only allows for early starts to freshly purchased games, but also ensures that the games themselves run smoothly, offering 0 latency as well as perfect, lossless image quality. This will ensure that football pitches look realistic and crisp, and will allow football management fans to get building their club immediately with no wait and no lag in their games.
UltraAds is another branch of the technology that dramatically increases earning potential for gamers. For developers, these ads are beneficial since they specifically target their intended audience and draw players in who will then spend and earn Ultra coins via their game. Watching ads will earn players Ultra coins, with players being able to tailor the frequency and timing of the ads that they watch, if any at all.
In addition to the Ultra coin, Blockchain, and platform, the Ultra brand also has a devastatingly useful addition to its ecosystem: Ultra Go. This is the planned mobile platform will be an all-in-one mobile solution for users of the platform, facilitating the use of text and voice chat for football gamers to communicate with each other whilst playing or simply while using the platform. The app will also feature a crypto wallet for altcoin storage, P2P payments, news, and content, as well as the ability for you to buy games and download them to your PC remotely.
Finally, not to get too technical, but Ultra's blockchain technology is faster and more easily accessible than those of other altcoins. It is incredibly fast at processing transactions, free to use, and perhaps most notably, does not charge users any transaction fees like bitcoin or many other altcoins out there. Furthermore, because you do not need thousands of pounds worth of mining rigs to mine coins, Ultra can be accurately described as being an eco-friendly coin and platform, that even allows for inter-blockchain communication. What this means for your average gamer is that transactions will be fast, secure, and will give you access to a variety of different coins to purchase with your Ultra coins/tokens.
Distribute the Wealth: More on Ultra's Revenue Streams
Ultra allows anyone to build and operate their own distribution or virtual-goods trading service on the platform. For developers, with this allow them freedom to create, for example, football games and distribute them to their target audience members, thus increasing the incentives for the developers to create high-quality, addictive games with longevity. The platform is the perfect launchpad for reaching football fans worldwide, alongside the draw of Ultra's technology allowing for players to earn as well as form a bustling community online.
The technology also paves the way for developers and players to create content on and experience Ultra as a goods-trading service. This is directly applicable to the football-games market as it could allow developers to make games where players can directly trade players, trade teams, and also at a higher level, football clubs within football-management games.
The aforementioned blockchain technology will facilitate various kinds of trading, bartering, buying, and selling, allowing virtually every kind of transaction within the football-game world to take place using real tokens as well as allowing players to earn Ultra coins for their efforts. It can facilitate transactions of in-game goods that range from football kit to clubs, teams to individual players – from stadiums to physio teams, Ultra provides the blockchain that allows real-stakes transactions to happen between players.
Fancy a Flutter?
Perhaps one of the most exciting potential uses of the platform is that it could potentially permit developers to make football games whereby players have the option to make bets on the outcomes of both their own and other peoples' matches. This is particularly pertinent here since there is a massive correlation between football fans/football gamers and the propensity for putting wagers on match outcomes.
So, instead of placing bets on matches from which players themselves are several steps removed (for example, placing a bet on Paddy Power or similar gaming sites), players could bet Ultra coins on match outcomes, with the potential for gambling to become a feature on games should the style of development allow such functionality. For average football punters, it scarcely gets better than being able to place bets on matches, the fate of which lays in their hands. The icing on the cake here is that Ultra coins can be exchanged for FIAT currency on the platform itself without gamers needing to go to 3rd-party exchanges, thus requiring no crypto knowledge to maintain full functionality.
For Ultra-coin sceptics, do not fear: the coins can be spent both on the platform and outside of the platform, too, ensuring players can use the coins as they would any other number of altcoins when cashing out or going 3rd party. Ultra coins are based on a truly decentralised system, after all, making them reliable and versatile for use on and off the Ultra platform.
Trading Up and Referrals
As mentioned above, the Ultra blockchain allows for each transaction made on the network to be accounted for. This has the benefit of letting developers make use of tokenisation, aka the ability to place agreed-upon value on pretty much anything within the games that they are developing. The tokenisation of virtual items feeds into the trading-centric and generally competitive nature of football games, too.
After all, tokens can have various properties ranging from them being used to top up a player's health or stamina, subscriptions, time-limited boosts (such as on-pitch rampage tokens if you want to talk about cartoon-based football games), and other such powers. This will not be quite as useful for developers looking to develop serious football games like FIFA, but ideal for those involved in making silly, fun football games such as Pro Zombie Soccer.
The second-hand market potential here is also a significant one. Though this feature does not necessarily permeate the entire football game experience, Ultra's blockchain technology will lower the cost of purchasing football games for players that are not worried about purchasing 2nd-hand. The cost of buying a brand-new FIFA or Pro Evolution Soccer game can be startlingly high, with FIFA Ultimate Edition commanding an eye-watering £79.99 on the PC platform. Ultra's blockchain tech will allow players instead to sell their used games, ensuring the seller gets to profit from their game even further and that the buyer is not priced out of the gaming experience.
The 2-level referral program of Ultra's platform allows for the redistribution of sales revenue to both developers and gamers alike. Friend invoices will earn players coins each time that friend buys content, meaning the stream of revenue is potentially ongoing for anyone that has made a referral.
The incentive is also then created for developers to improve their games and direct their marketing to the Ultra users so they can in turn earn money from their users' purchases.
Direct Earnings Potential
As well as several indirect revenue streams from features like referral and the 2nd-hand market, players can earn in a multitude of other more direct ways. Players can choose to take part in the Beta Testing of games to earn Ultra coins, as well as choosing to watch as many or as few ads as they want. Trading of digital goods is also a more direct revenue stream, as well as participating in the rewards program and competing in a multitude of contests. These are all conducive to future football games experiences, with each of these features potentially forming a part of the revenue streams for players.
To make the ongoing accumulation of earnings clearer for players, Ultra breaks down a player's or developer's earnings from the various potential sources in the game, neatly displaying them in their own discrete categories concisely and clearly, as displayed in the screenshot below:
As you can see, winning contests, trading, beta testing, sharing, and even writing reviews are all revenue streams available to players when using the Ultra platform. All the above also doesn't even take into account the potential for earning rare, sought-after, or simply unique items as allowed by the None-Fungible-Token Technology.
Rewards Program
The Ultra rewards program also incentivises users to use and hold onto Ultra Coin. In fact, Ultra uses an algorithm that calculates a user's participation in the blockchain, allowing users and developers to be rewarded with free games, in-game items, games reduction vouchers, and what Ultra themselves call "Platform Swag".
How does this apply to football gamers? Well, it applies to gamers generally of course, but football games – particularly football management games – have the tendency to require their users to sink hour upon hour, and even day upon day of time into the game. If this time is spent playing Football Manager for PC, then the most you have to show for your hours of lost time is a successful football club (at best). With any football management game (or any football game generally) played on Ultra, the consistent use and holding of Ultra coins will increase the participation weight of the user, letting them benefit further from the rewards program.
Finally, the Ultra miner feature will allow users to mine other altcoins, with this miner earning yet more Ultra coins at the end of the process.
Sceptical?
A healthy dose of scepticism should always be reserved for companies with big promises and even bigger ideas. You have the right to question the veracity and even the very basis of the platform. This is particularly true for users looking to engage with Ultra to earn real FIAT currency for their efforts. However, looking as Ultra's strategy /model for growth as its already-impressive popularity picks up more steam, their approach makes it clear that profitability is one of the three key strategies that allows the platform its success. See the below screenshot:
As you can see, the incentives for developers and gamers are there in black and white (and purple), with the football-gaming world being ripe for integration into this platform. The earnings potential for your average football gamers increases almost exponentially given the correct platform, and Ultra's approach as noted in the screenshot above (i.e. a viral, exclusive, profit-driven enterprise) will allow for the success of both developers and gamers alike.
Ultra has many game developers lined up to develop and publish on their all in one platform. Currently it is unclear whether any of those will create the first ever Ultra based football game but we do hope so. We think Ultra blockchain and football gaming would be the perfect match made in heaven. In fact the only developer we know of currently that has openly declared an interest in publishing on Ultra is fearnft.games
Ultra's Competitors
Ethereum: Still the Biggest Player

Ethereum still remains the number one blockchain where games are currently being built on and enjoys first mover advantage for many uses regarding blockchain not just gaming. A new football fantasy game has been launched on Ethereum and has already become the second biggest game played after Axi Infinity (axieinfinity.com) in terms of player numbers and total value of player cards traded. Here you can win rare and super rare player cards that you can trade on their transfer market or use in your own team strategically to get the chance to win further prizes and competitions. With Sorare you choose 5 players to begin with from their standard deck of cards and compete in a global fantasy league. The developers have already signed deals with many big leagues including the Bundasliga and Spanish La Liga to officially license players.
Enjin: Keep the Engine Running!

Many other competitors are out there, too, with Enjin being currently live and a serious competitor for Ultra. Enjin is essentially its own self-contained ecosystem, just as Ultra purports to be. Enjincoin was released in 2017, and since then it has infiltrated the digital assets market and has brought impressive technology to the fore for gamers and developer, powering over 1 billion digital assets as of 2020.
The value of Enjincoin is tethered to digital assets through a process known as minting. An interesting feature here is that the process is reversible, allowing you to "melt" your unique digital asset back into the coin. This effectively means the ability to transition between owning unique assets to swapping them for Enjincoin. The assets themselves exist on the blockchain, too, and therefore are backed with real-life monetary value.
Enjin's interesting technology brings up the ever-important topic of fungibility, too, with items called None-Fungible Tokens (or NFTs) being incredibly important to the future digital assets and blockchain gaming. Enjin is very well established, too. Amongst its game offerings are its links to Minecraft, fantasy RPG game The Six Dragons, sandbox MMO Space Misfits, and Pokemon-a-like Cryptonom
Phantasma

Phantasma's technology will allow for next-generation content distribution for developers and players. It is powered by the SOUL token and the energy token KCAL, allowing for cross-blockchain operation and non-fungible-token functionality. Its Ghostmarket will allow crosschain NFT swapping and trading with Neo and Ethereum NFT's interacting with those already on the Phantasma blockchain for no fees. This is what they are calling "Cosmic" swapping. Their app also allows developers to connect their games with thier lightning fast blockchain (5000 TPS), while its dual-token setup makes it unique and its applications far-reaching. Projects/games in development on Phantasma include the 22 Racing series, Nacho Men, and the fantastical RPG Blood Legacy.
Flow
The sheer weight of competition for Ultra also indicates that this industry has significant earnings potential. There are several other existing or proposed platforms out there. Flow is one of these, designed to be a blockchain platform that is developer-friendly and that also allows for a consumer-friendly experience, too. It has a modular approach that allows for virtually limitless customisation and future-proofing, and being best for developers looking to create vast open worlds. The applications are virtually limitless, allowing them to work on games from the ultra-cute Cryptokitties to being a hub for UFC Digital Collectibles.
Xaya

Of course, Ultra is not alone in the gaming market. Xaya.io is one of the closest rivals in terms of functionality, offering a respectable array of features including some trading, a strong community, a slick design, and plenty of games. However, for the average football-gamer or punter, Xaya.io has quite the notable barrier of entry that would likely stop most casual gamers in their tracks, and it comes in the form of Xaya requiring a basis of technical knowledge about blockchains and cryptocurrency.
Xaya as a blockchain technology is not without its merits, however. Instead of being based on the novel technology dubbed "Blockchain 3.0" by Ultra's whitepaper Xaya is based on Namecoin, with Namecoin in turn inheriting most of its technology from the well-known cryptocurrency protocol of Bitcoin. The advantage here is that, when it comes to inherited technology, Xaya is therefore based on solid ground, with Bitcoin being one of the most persistent altcoins out there whose rapidly undulating value being in the news every other week. Being based on Namecoin (the first altcoin) as well as evolving from Huntercoin allows proven technology to drive its enterprise.
Just like Ultra, Xaya also has some of its own innovative protocols that separate it from other altcoin/blockchain technology, too. Atomic Transactions is a feature that provides trustless trading of items within games, as well as permitting developers to have currencies within games that are specific to that game title. Xaya have utilised the payment channels of Bitcoin that will allow game developers to take advantage of the multiple layers of the blockchain, facilitating such advantages like near real-time gaming. The technology also permits for a feature called Ephemeral timestamps, which will ensure that any disputes in a game channel can be resolved via transactions on the blockchain, and that any incurred fees will never result in a loss to participants.
Hive

The Hive blockchain is currently live, also offering up a unique blockchain-based gaming experience. You'll notice that the HIVE gaming offerings aren't integrated in one ecosystem like Ultra, however games such as the increasingly popular Splinterlands is an example of a card-based collector game that uses the HIVE technology.
Forte

Backed by a $100 million developer fun, Forte offers developers powerful tools for integrating blockchain technology into their games. The blockchain technology is central to the ethos of enabling community ownership of games assets as well as the project being an open and cross-functional venture. Kongregate is one of the many partnerships that Forte have forged, with no sign of slowing down their project in the future.
Competitors and Ultra's Advantage
The screenshot above offers a comparison of Ultra with the major blockchain/altcoin protocols in existence. As you can see, Ultra's main advantage - afforded to it by the next-generation blockchain technology EOS – is that it offers extremely fast confirmation speeds, has a staggeringly superior transaction volume, and perhaps most importantly for most, offers zero transaction fees.
The main advantage of Ultra is that it is an all-in-one platform that consolidates all the most desirable features of its competitor platforms. Its main advantage comes in terms of ease-of-use, where you can enjoy the benefit of being able to obtain and sell Ultra coins in-house, without the need to venture to an exchange where you would have to register your details and potentially complete various levels of Know-Your-Customer identification procedures to even be able to get on said platforms in the first instance. Simply put, Xaya.io requires a separate exchange to obtain the currency or to exchange the coins back into FIAT money, which is a level of technical knowledge not hugely common to the average football gamer out there.
Further blockchain-based distribution platforms do exist, of course. The Abyss and Robot Cache are in the mix here. However, Ultra again leads the industry by offering an array of (as-yet) unbeatable features and expansive functionality. This includes features such as being built on a proprietary protocol, having proven technology that allows for the instantaneous distribution and trading/purchase of games, the ability to host games of any genre (football games included), a competitive revenue share of 15% (half that of Steam), virtual items, an ad-revenue platform, and referrals.
The latter two are particularly important for football gamers looking to use Ultra for future football fun as it means that Ultra is the best potential solution to allow for the kind of team, player, and goods trading that should be taking place in any football game worth its salt.
We have already seen competitors' attempts at football-game integration within their platform, with Xaya hosting Soccer Manager Elite and Ethereum getting the second most popular NFT game right now, a fantasy football card collection game by the name of Sorare.
The potential for Ultra.io to prosper in the football gaming market is therefore already here. Its potential features, given the amount of impressive technology and innovation behind the platform, could result in an online community of football gamers enjoying some of the best football experiences of their life, powered by the Ultra blockchain, and all the while earning coins that can be traded for real cash from within the Ultra ecosystem itself.