Here we list the best football betting sites and latest sign up offers to use for the FA Cup and Premier League including the latest odds, offers and sign up bonuses. You can also check out our betting blog to get the latest football betting tips for all the big leagues.
William Hill
New Customer Offer: Bet £10, get £30 free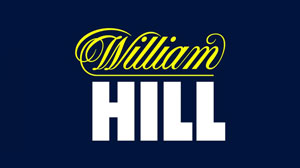 You'll frequently find William Hill amongst the top-ten lists of most gambling enthusiasts. They are a well-established London-based bookmaker that has been around in various forms since 1934, employing over 15,000 people around the world and offering up a trusted, safe, and reliable service enjoyed by millions around the world.
William Hill's interface used to be somewhat on the dated and some would even say clunky side of the spectrum. However, their latest update now ensures a much slicker experience for football fans looking to swiftly navigate to their favourite sport (which you will now find down the leftmost side of the page instead of buried at the top). Over 30 sports are available for fans around the world to bet on, with Football being the bread and butter that sits aside everything from horse racing to tennis, from top to obscure leagues.
One of the stand-out features of William Hill has always been their live-betting service, which offers up odds, results, and fixtures by the second, creating an exciting sense of the current and also delivering a satisfying atmosphere of real-time pressure/decision making when it comes to betting in real time. This is backed up with another feature not seen on all betting sites: live streaming of events.
Those looking to place and monitor their bets and matches on which they are placed are in for a treat, too. The William Hill app interface is quite a seamless one, with the app and the mobile site being remarkably similar in design. Both the app and the mobile-site designs are intuitive and offer a swift, easy betting experience for fans wishing to use the service on their mobiles.
When it comes to sign-up offers, William Hill haven't always been on the most generous side when compared to other sites, however their current offer of Bet £10 and get £30 in free bets isn't something to be sniffed at.
Ladbrokes
New Customer Offer: Bet £10, get £30 free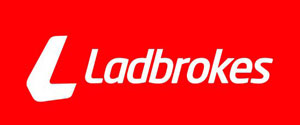 Ladbrokes is arguably one of the most recognisable names in betting that exists in the world today. The company currently exists after a merge between Ladbrokes and another well-known gambling company – Coral Group. The result of this alliance is Labrokes, a company that has double the employees of William Hill, at 30,000 people and well over 4000 physical betting shops around the world.
However, the size of a company does not necessarily indicate how reliable they are or how enjoyable the experience of gambling with them is. Gamblers looking to join Ladbrokes should be reminded that although their operations are safe for the end user, the company does have a past of being issues quite substantial fines for questionable practices over the years.
Newcomers to Ladbrokes may be forgiven for getting an instant migraine from the interface. This isn't a criticism necessarily at its design, but simply a nod to the sheer quantity of options offered by Ladbrokes' sports book. One could comfortably say that this interface will be much less intimidating for veteran betters, yet highly overwhelming for novices. This complex set of options includes well over 30 sports (football of course being one of them), as well as a wider range of betting options such as being able to bet on various TV shows and other media forms too, as well as coverage/betting options for Esports if that is the kind of lifestyle you choose to lead.
If you're looking for a less overwhelming way to enjoy Ladbrokes, the mobile site, although almost identical in design to the full site, does feel more manageable, with clearly-displayed odds and fewer distracting options to detract from the ease of the experience.
Labdrokes do offer live betting in their Casinos and in sports such as horse racing, as well as offering a betting exchange for customers to enjoy, too. Their latest offers are quite standard fare for betting sites such as these: you can get £30 in free bets when you bet £10 of your real money. Try Ladbrokes out for yourself and receive this offer today.
Paddy Power
New Customer Offer: £20 Risk-free bet awarded to new customers

Paddy Power is one of the most well-renowned bookmakers out there. An Irish company founded in 1988 and will likely be known by millions for their funny adverts, some of which being some of the most creative and humourous seen on TV since the days of the old Tango ads. Paddy Power cleverly uses social media such as Twitter to market itself as an easy-going, good-humoured home of gambling that is safe and reliable as it is willing to amuse.
Paddy Power offers a simple sign-up process and a wide range of deposit options, from debit card to bank transfer, Neteller, Skrill, Paypal and more. The site is quite well known for its rolling offers that populate its sports book, including frequent offers centred around football accumulators (with an offer in place on this section at the time of writing).
The green colour scheme echoes its Irish heritage, with a design that is efficient and sleek to allow even the most inexperienced of users to navigate its generous selection of sports with ease. Paddy Power are not in the business of being beaten when it comes to user experience either, a sentiment that is reflected in their innovative mobile site and app design. This allows users to experience the full Paddy Power experience at their fingertips, enjoying live gambling on the go from the comfort of their mobile phone.
The in-play betting with Paddy Power is second to none, and although its old design used to feel clunky and lacked features of its rivals, it now offers live streaming as well as an easily navigable in-play interface that gives you the power to bet up to the nearest second.
Paddy Powers' latest offer is a £20 Risk-free bet awarded to new customers, as well as offering weekly free bets with the Paddy Reward Club. There is nothing to lose in trying their risk-free bet offer, and Paddy Power is overall one of the best football-betting platforms for fans of the sport to get their thrills.
Bet 365
New Customer Offer: up to £100 in Bet Credits (deposit match bonus)

Unlike some of the more traditional bookmakers in this list, Bet 365 is based exclusively online, with no physical locations. Though you'll be forgiven for thinking its colour scheme is dangerously close to that of sandwich restaurant Subway, Bet365 has been established since 2000, and are actually well known for their innovative and up-to-the-minute approach to their betting platform, its design, as well as the innovative features they offer their customers.
Football fans will be delighted to learn that in addition to their favourite sport, there is a serious range of other sports on offer that range from American football to very niche items such as Gaelic sports. Bet 365 is as close to a football-specialist bookmakers that you will find amongst this list, too, so football fans will be delighted to hear that Bet 365 has virtually all of the leagues and betting options a football fan could ever wish for.
Their interface is a simple one, with the sports listed along the left of the screen (for non-mobile devices), and the Live-Play options also displayed in the centre. The mobile site is even easier to navigate, with the sports being located across the top and live In-Play options clearly displayed in the centre too. This is a fantastic betting service for those that like to bet on live matches, with Bet 365 arguably offering one of the most versatile live-betting platforms out there.
Other innovative touches include the Bet Builder, where you can construct your own bet from multiple events with the odds then tailored based on your selections. Live streaming is also a staple of this platform (given its Live In-Play Feature, this comes in very handy). If you want to download the app, the interface is also extremely intuitive and will be highly familiar for those that have already used Bet 365 in the browser.
As for sign-in offers, Bet 365 are known to be quite generous to entice new customers into the fold. Their current offer is for those opening an account to receive up to £100 in Bet Credits.
Bet Fair

New Customer Offer: Up to £20 refund on first lost bet
Betfair is officially the world's largest betting exchange, offering up the avid gambler virtually every single facet of the pastime that they could possibly want. As well as being the world's largest betting exchange, Betfair also offer sportsbook services as well as poker and casino options too. The Betfair exchange was established in 2000, but since then its services have become more popular and its sportsbook venture is comprehensive and intuitive enough for any football fan to enjoy.
One of the main stand-out features of Betfair is that experienced football gamblers can use the exchange to either back or lay the odds, effectively allowing them to bet for ­or against any given outcome of a match. This allows more flexibility than a traditional sportsbook and allows the more advanced gambler a wider range of options when it comes to betting. You can choose to use either the sportsbook or the exchange, however you should consider the commission when choosing the latter. In addition to its exchange and sportsbook features, Betfair also offer comprehensive live streaming and live betting options and is comparable to Bet 365 in how comprehensive these features are.
The Betfair sportsbook interface works well on Desktop and Mobile, though novice gamblers will likely struggle with how cluttered the exchange platform looks on the Desktop site, which is simply due to the sheer number of options and odds selections that the exchange platform makes available to its users. All the usual deposit and withdrawal options are available for users, too. The dedicated exchange app ensures that users can choose whether to go fully with the exchange or to opt for the sportsbook instead – should these have been integrated then it would be too complex a platform for most users.
Betfair have not always been the most generous with their welcome offers in the past, however they do have a range of offers to beat any of their rivals at the moment. These offers include betting £20 to get £5 for a free bet streak and earning £10 in cash for each referral. Check out Betfair's offers page for more information.
Bet Fred
Betfred's services have been on offer in one way or another for over half a decade. Unlike platforms such as Betfair, Betfred has long been established as a chain of physical betting shops, with its online presence developing and improving heavily over the past decade. Though certainly not the biggest platform out there, Bet Fred is one of the more trusted names on the gambling circuit, with the company sponsoring several sporting events over the years including the 2019 Betfred World Snooker Championship.
It cannot be claimed that Bet Fred has the most comprehensive of markets available on its sportsbook platform. It is a rather modest selection of markets, with much of the usual sporting endeavours covered, from Snooker to Tennis, and of course Football being a staple here too. In fact, Betfred are notorious for having an extremely high football payout rate, at over 95% - a figure that also carries over to its notoriously impressive casino platform as well.
The interface of the full-size browser-based platform is much simpler than bigger competitors like Betfair. It design is intuitive and offers you all of the options you could wish to navigate to along the side of the screen. There is a seamless feel when it comes to the mobile site, too, with all the information squeeze impressively into a smaller space, however still highly accessible for anyone that needs to do a lot of switching between different events and bets. The BetFred mobile app is also notoriously well-designed, and offers all of the expected features in app form.
Among the stand-out features include the "Pick Your Punt" custom bet builder, as well as the ability to stream a multitude of events live on the platform, as well as an amazingly simple but effective live-betting system. It is a little disappointing that the selection of live streaming events is highly limited compared to competitors, however the overall Betfred experience is an absolute godsend for your average football fan looking to place some bets at the weekend.
Finally, Betfred are notoriously generous with their welcome offers, plating up dozens of different enticing welcome bonuses and other advantages for new betters, with a Bet £10 Receive £30 In Bets offer being one of the most generous.
Coral
Having been established for just shy of an entire century, Coral is another massive name in the bookmaker's market. The name Coral is most often associated with Horse Racing prowess, however this sportsbook platform is one of the most comprehensive and powerful in the world when it comes to pretty much any sport that it hosts, which, as it happens, is quite a few.
Coral's markets delve into the detailed depths of sporting action, from the usual suspects like Football, Rugby, Tennis, and Horse Racing, to the more obscure and niche sports such as virtuals and esports. Coral has a good depth of markets to delve into too, with their football market being as comprehensive as you average football fan will ever need. Its football markets range from flat-out match winner to HT/FT punts, first goal, and other more detailed bets that you will have to explore to discover.
In-play comes as standard on an impressive platform like Coral, as does live streaming of a wide variety of events and matches. The interface is arguably the best designed amongst the whole selection here, too. You can even customise the interface (including the In-Play interface) in order to display your favourite events/multiple real-time events in front of your eyes.
There are various welcome offers currently available including Bet £5 get £20 and a £50 casino welcome bonus.
BetVictor
Victor Chandler's massive online betting network BetVictor is one of the smaller names in the industry, however it has achieved a lot since it has opened. In fact, it stands alongside Betfred in its penchant for sponsoring significant sporting events including the Snooker Welsh Open and Darts. Having stylised itself as the "Gentleman's" Bookmaker", Betvictor prides itself on style and customer service, as well as its solid betting platform perfect for football punters out there.
Though certainly not one of the largest, Betvictor certainly has among the most intuitive and navigable platforms out of any others in this list. The interface puts a serious amount of information and functionality at your fingertips without ever feeling too busy or complex. You'll notice you do need to scroll a lot when it comes to the more saturated markets, however this really is just a testament to the sheer selection of markets available for sports like football, as well as. Compliments about the interface must also spill over to the mobile site and the Betvictor app, both being impeccably designed and looking more polished as well as performing more swiftly than any of the competition. Live/In-play betting, live streaming, a bet calculator and a horse-racing Bet Finder are all further stand-outs of the platform. It entices new betters in with offers such as Bet £5 and Get £20, or Wager £10 and get £70.
Betway
Compared to many on this list, Betway are relative newcomers to the scene. Established in 2006, they have quickly become many punters' first choice when it comes to football betting. A well-accredited company known for sponsoring lots of major sporting events in the UK, Betway's online platform, offering an impressive live betting interface as well as a wide range of sports offered. In fact, the variety is so comprehensive that it can be a pleasant surprise coming from some of the competition, only to find that some of the most obscure sports are catered for here, including the ability to bet on a selection of political events and outcomes. Don't worry – Football is of course catered for here as well.
Betway has a seamless feel when it comes to switching between its browser-based platform and its mobile site, too. It certainly isn't flashy and doesn't have a memorable colour scheme, but all the information and functionality is there at your fingertips.
The In-Play markets are impressive here, with Betway offering the opportunity for live bets on dozens of different sports and outcomes. Simply navigate to the in-play section of the website to discover the variety that is on offer. Betway seem to also make a point of updating their welcome offers regularly, too. At the moment, you can receive up to £30 in free bets, with a minimum deposit of £10. Its welcome offers, as well as the fact that this is one of the most secure and trusted platforms out there, makes it perfect for football betting.