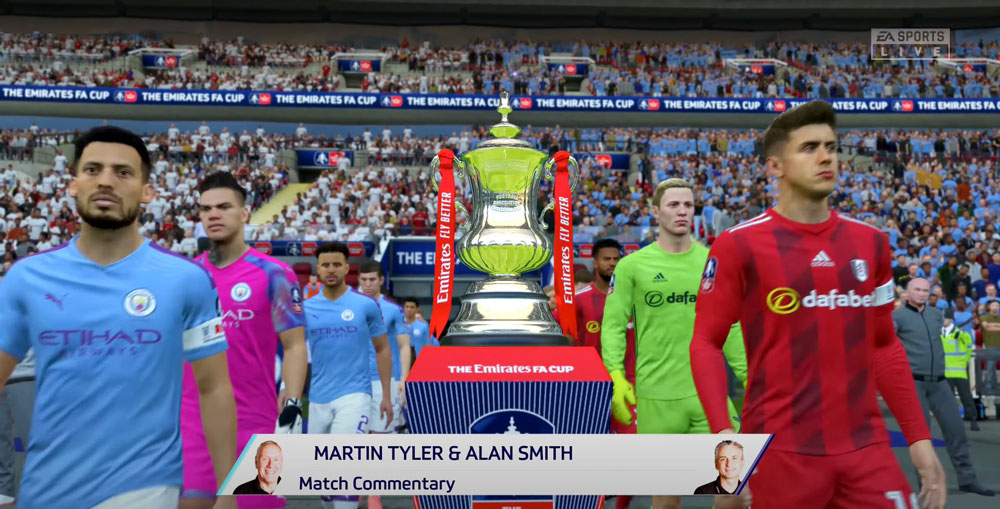 A screenshot from FIFA 20 video game in the FA Cup Final between Manchester City and Fulham
In both Fifa 20 and Football Manager 2020 you can compete in the FA Cup from different perspectives. While Fifa features more live action where you take control of your entire team, FM 2020 is all about tactics, off the pitch strategy and organisation and not on the pitch controls. So with both these games you can enjoy the FA Cup from a different angle, either as a player or manager!
While FIFA has evolved over the years to expand into some management features, it is still at heart an action game where it's strength is playing with friends on the pitch. While for FM it's heart is in the demand it places on you as a manager.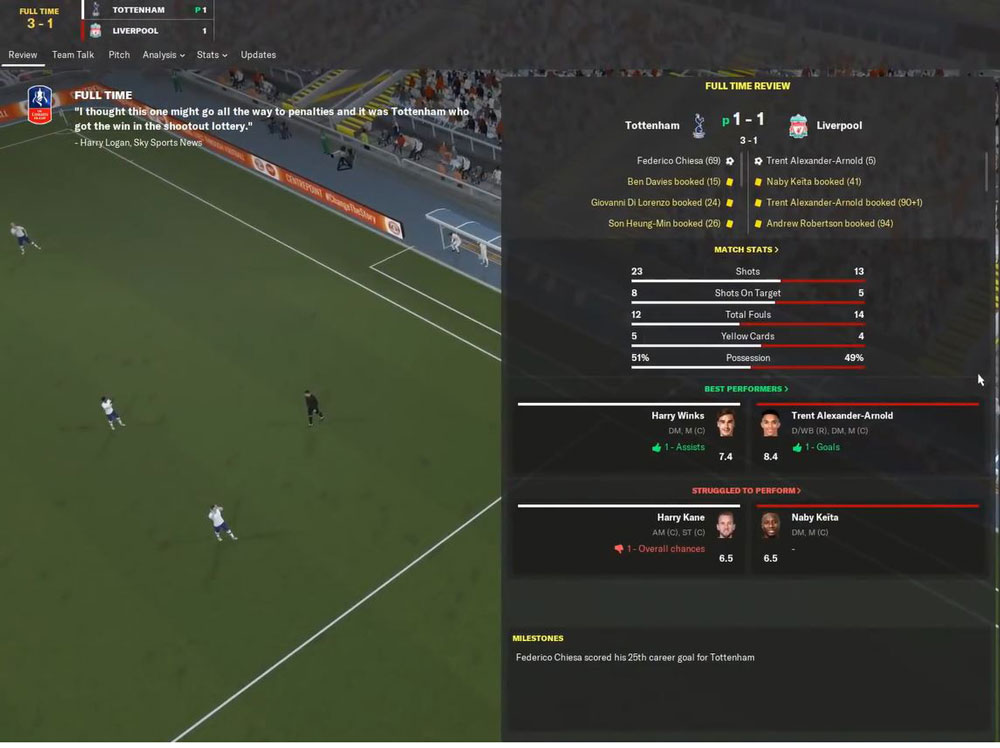 A screenshot from Football Manager 2020 couresty of Youtuber DoctorBenjy FM
You can download a demo of FM 2020 at Steam for PC and Mac OS X.
There are over 500,000 players to scout for you to form the best team to compete in the FA Cup while encouraging youth players to grow through your ranks is also a key part of your success (and highly cost effective!).
Fifa 20 features the ability to compete in the FA Cup with your favourite English team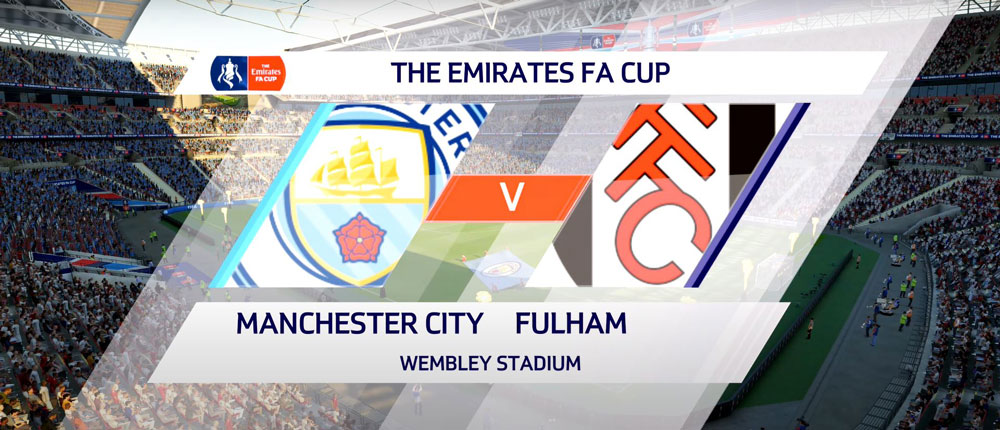 Fifa 20 can be downloaded at the EA website where you can select from three different gaming systems which are PC, PS4 and Xbox One.
Fifa is the ultimate experience if you want to capture the true magic of the FA Cup on the pitch. The visuals, sound effects and commentary all add to the atmosphere that is captured perfectly in the game. The series more than ever allows ultimate control of each player and every choice you make, every move you make has an effect on the outcome of your FA Cup matches. Do you have what it takes to lead your team to FA Cup glory?