The Perfect Platform for Future Football Management Games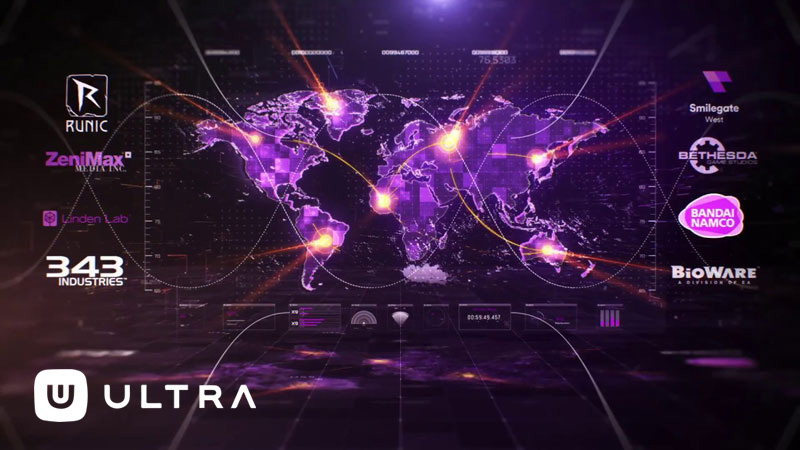 Blockchain games is going to be huge for football gaming in the future, here we discuss how and why.
Any football fan will be able to name the three biggest competitve franchises in football gaming history, namely Fifa, Pro Evolution Soccer and Football Manager - each of which still bring out a new edition every year. These three series have attracted millions of players who enjoy competing against their friends and others online in multiplayer game modes. But up until now the only way to be really rewarded for your skills was to enter the big time eSports tournaments which had high barriers to entry and frankly still had little prize money compared to the big RPG games.
Enter Ultra blockchain, perhaps the first games blockchain solution that bridges the gap between crypto currency adoption, the ability to own game assets on a public blockchain, to earn money through victories against others and do so in an easy to access and hassle free way for the average gamer.
You see most gamers don't want to go through the hassle of having to purchase crypto currencies on exhanges, in fact most won't even know about them. While fiat competitives are not really heard of on a local level. There is a biggest gap for competitve gaming for the right blockchain platform to fill.
Earn Real Value Currency for Your Skill and Effort
Ultra unleashes the opportunity for football game developers to create games that are both accessible to the average football fan and also enable them to earn a currency that can be converted back into dollars and pounds. As a PC games platform, it's likely that a Football Management game will be the first entry into a new market rather than a game such as Fifa or Pro Evolution Soccer. We have already seen a football management game published on a blockchain competitor of Ultra's. (Soccer Manager Elite) which makes use of the Xaya Blockchain allows people to create and manage a football team and earn crypto tokens.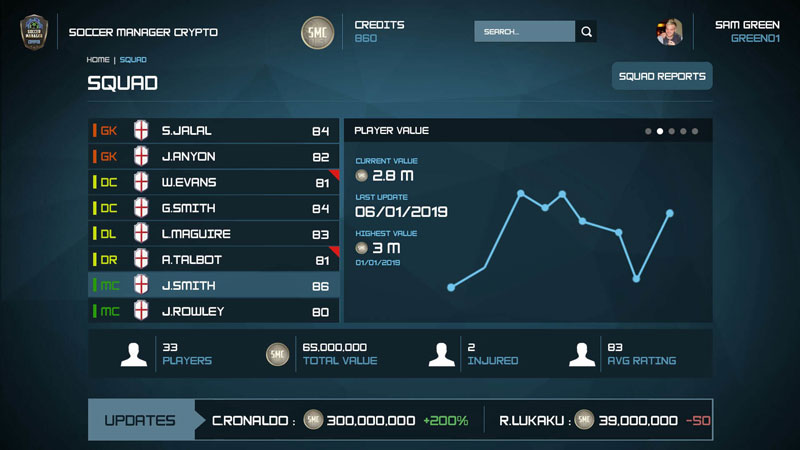 Soccer Manager Elite allows players to create a team and compete against other real players to win crypto currency
Why is Ultra Different?
The problem with Xaya is players have the burden for purchasing their crypto currency (Chi Coin) on exchanges first before then playing Soccer Manager Elite and likewise the same burder when they want to cash out. With Ultra blockchain players will be able to sign up and compete with other players online while earning the Ultra currency without needing to go through the complication of having to obtain any via an exchange. Furthermore players will be able to own their teams and players and even sell football assets to other players for real value currency. This will all be performed via their super fast blockchain.
Want to cash out your earnings for dollars and pound sterling? No problem, again no need for an exchange for that Ultra will do it for you on their platform in an effortless way. This platform and blockchain has the potential to become the largest and most successful in the games industry when it launches soon. With such success, no doubt high quality competitive football games will be developed attracting millions of football game players. Here will be your chance to really monetize your efforts managing and playing with a football team you put together.
We will be revising this review and updating it as Ultra reaches near to it's launch but it's the first real game blockchain solution that promises to become a realistic and seemless solution for gamers worldwide who love the beautiful sport of football.