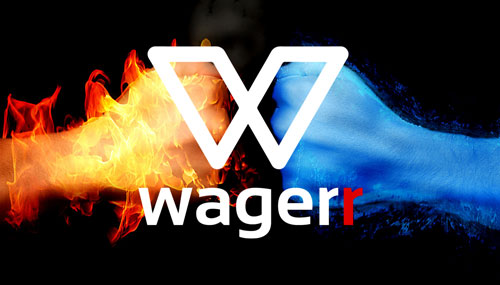 We have already covered the best crypto sites to bet on football and the FA cup using Bitcoin, Ethereum and other crypto currencies. But how about peer to peer crypto sports betting exchanges that are decentralised where you can use your crypto to be the bookie and create your own odds on football matches including the FA Cup?
There are actually some decentralised and anonymous p2p exchanges online and useable already. These exchanges are particularly useful because they are not blocked to people in countries like the UK and US. We have listed below the best exchanges to use for decentralised betting where you keep your crypto secure in your own wallet until the bet is done.
Wagerr

Wagerr is a sports betting exchange with it's own blockchain where you can create your own odds for many sports and matches for others to bet on, or you can take the odds already available from others.
It has the highest liquidity levels of all the p2p crypto betting exchanges and uses it's own blockchain and crypto currency known as WGR to allow users to bet against each other. The good thing is you can easily swap your Bitcoin and other currencies for WGR without the need to sign up to any exchange. Using Instaswap you can arrange the swap and send them your chosen currency and they will in turn send you Wagerr to your Wagerr exchange wallet here. This is by far the most promising of the blockchain betting exchanges available in the crypto industry.
During February 2020 which included the Tyson Fury match vs Deontay Wilder boxing match Wagerr received over $300,000 worth of WGR (their currency) in bets.
Volume of Bets to Date: $18.6m (as of May 2020)
Fee charged for betting: 6%.
Own Blockchain? Yes
Number of Masternodes: 3,040
(The more masternodes, the greater decentralisation of the blockchain)
Augur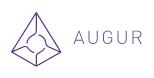 Augur is another p2p decentralised exchange where you bet with DAI - a stable decentralised currency running on the Ethereum blockchain. 1 DAI is equal to $1. Like Wagerr any one can bet using Augur without an account where you sign up or verify anything about yourself. It's completely anonymous.
Volume of Bets to Date: $10m (as of May 2020)
Fee charged for betting: 1%.
Own Blockchain? No: Built on Ethereum blockchain
Number of Masternodes: 6,296
DEGENS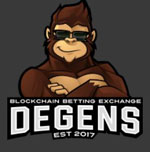 Degens is an Ethereum betting exchange where you can bet with DAI (like Augur) or ETH. Again you don't need to sign up for any account, you bet with money via MetaMask (your own ETH wallet). Liquidity on Degens is currently low but is steadily increasing. They have very low betting fees of just 0.5%.
Volume of Bets to Date: Unknown but less than $1m
Fee charged for betting: 0.5%.
Own Blockchain? No: Built on Ethereum blockchain
Number of Masternodes: 6,296