Liverpool 2 - 0 Sunderland
Liverpool

Thomas Goal 47'
Rush Goal 68'

Sunderland
Wembley Stadium, London, Saturday 9th May 1992
Attendance:79,544
Match Referee:Philip Don (Middlesex)
Team Line-ups:
Liverpool
1 Bruce Grobbelaar
2Rob Jones
3David Burrows
4Steve Nicol
5Jan Mølby
6Mark Wright (c)
7Dean Saunders
8 Ray Houghton
9Ian Rush
10Steve McManaman
11Michael Thomas
Manager
Graeme Souness
Sunderland
1 Tony Norman
2Gary Owers
3 Kevin Ball
4Gary Bennett
5Anton Rogan
6David Rush
7Paul Bracewell
8 Peter Davenport
9Gordon Armstrong
10John Byrne
11Brian Atkinson
Manager
Malcolm Crosby
With Liverpool still having some of their strongest players remaining from their last FA Cup victory in 1989 (the same year they had last won the top devision which would become the Premier League in 1992). They had been the top league's leading side for the past two decades and so they had a point to prove in this final having failed to win the league in both 1990 and 1991.
Sunderland although the underdogs enjoyed the better of the first half play but failed to capitlise on their hard work and were left to pay in the second half when Michael Thomas' cracking half volley couldn't be kept out by Sunderland goalkeeper Tony Norman.
The youngest player of the pitch and now Liverpool legend Steve McManaman causes problems in the second half for Sunderland down the right wing. Twenty minutes later Ian Rush scored his fifth goal in an FA Cup final.
This was the only silverware Liverpool manager Graeme Souness ever won with the club!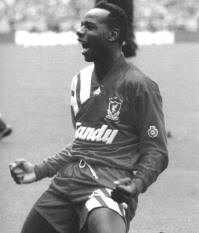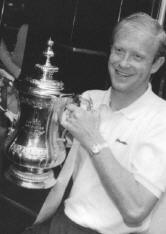 Team Line Ups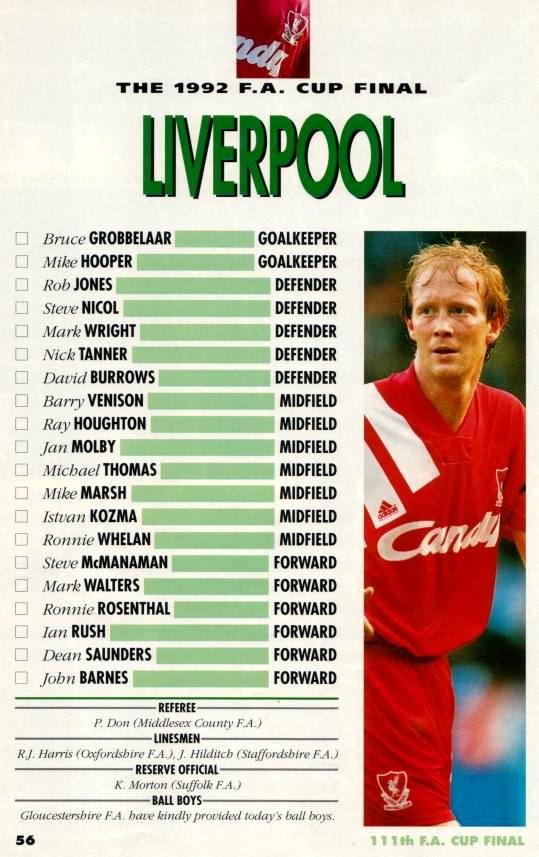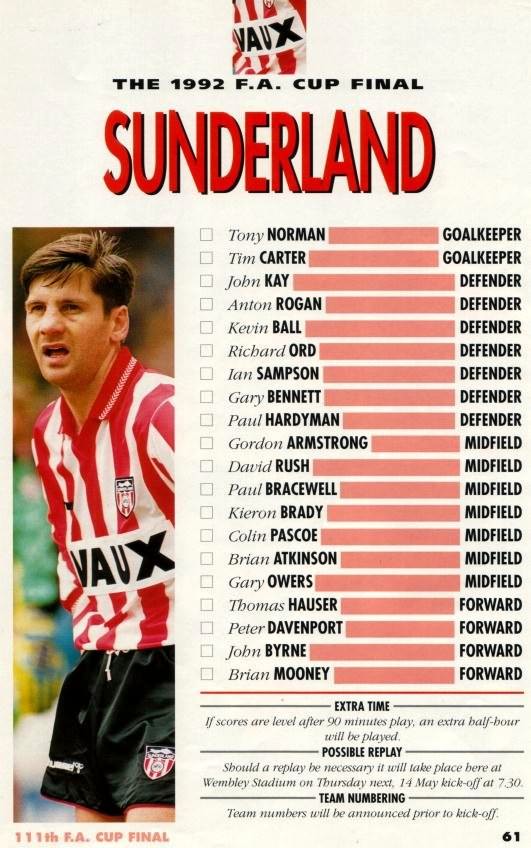 Round by Round