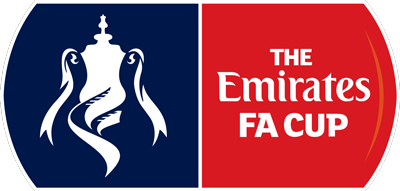 Our prediction for the winners of the 2020 FA Cup doesn't just take into account the best team, but also the odds on offer. For example Manchester City are rediculously low in terms of the odds to win the cup so even if we thought they stood the best chance (which we don't!) we wouldn't recommend them at 8/11 (1.73). Those odds are a bit of a joke.
Who do we think will win?
We think Manchester United will win the FA Cup this year.
As the Premier League season has progressed we have liked the look of Manchester United more and more. They may have had a mixed a mixed season in the Premiership with a first day win over Chelsea but losses to teams such as Crystal Palace at home and West Ham away, while doing the double over Manchester City and Chelsea. While they also recorded a dominant away win (0-6) in the 4th round of the cup vs Tranmere and another away win against Derby (0-3). They currently sit 5th in the table, with virtually only half the points of Liverpool.
But with Liverpool out of the FA Cup, Manchester City are considered the biggest team left, but they are only 4 wins ahead of the Red Devils in the Premier League, form that is hardly that much better than United, Chelsea or Arsenal.
The Psychological Double Over Two Main Contenders
United have done the double over both Chelsea and Manchester City this year and that could prove vital in their quest for the cup. If they were to draw either team in the next round should they beat Norwich, which we believe they will, they will go into the next match full of confidence that they can make it three wins in a row.
United who are chasing down Chelsea for the fourth champions league spot will be kean to equal Arsenal on the record number of FA Cups won too. Currently in the leaderboard Arsenal have won 13 and United 12.
Generous Odds
Manchester United are 8/1 (9.0) to win the FA Cup. We really like those odds given the teams record this season against Chelsea and City. While against Arsenal they may have lost away they drew with them at home and they will be kean to exact revenge on the gunners are beat them last time they met in the final on penalties back in 2005. They will also have fresh in their minds loosing to Chelsea in 2018. They have a lot of scores to settle here and wrongs to right.
Momentum Building
Crucially their double over City was sealed in their last match before the Premier League was suspended where they beat City 2-0 at home. They allowed City most of the ball but defended and countered smartly.
Rashford Out
It doesn't look like Rashford will return from his back injury even with extra resting time from the postponement of all leagues and cups due to the corona virus. This is the only problem for United, while that did not stop them beating City in March it could be crucial over three matches in the FA Cup. Still we are sticking with United as the winners this season!