Football Manager 2012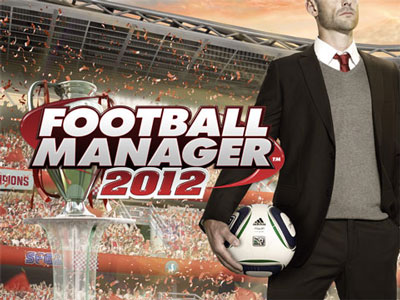 Football Manager 2012 had no problem picking up from where the extremely successful 2011 version left us and once again the Sports Interactive game is crowned king of the digital soccer manager world. The game where you have the option to fall into your management style of preference should that be a hands on boss driven by pure passion or a calm head who will lay on a more assertive approach to player development. Either way one thing is for sure you will be sucked into an uncontrollable addiction once the season is under way.
One addition to 2012 that surpasses last season's edition is that should you perhaps randomly try to endorse a new formation out of the blue with no warning or preparation; the players often struggle to adapt and lose confidence. Making the game perhaps more realistic than previous Football Manager games where the team could adapt instantly with no forewarning providing their stats stated they could play in that position.
The resolution to this is a brand new formation training area; this is a great new section of the game that offers you the opportunity to experiment with new tactics the week leading up to a game. The new addition is particularly great if you have injuries or suspensions and need to readjust your formation in order to cater to the best positions of the available players. The game will then inform you of how your team are coping with the new formation routine in training, leaving you to determine whether you feel that your new tactics will work on match day.
Football Manager 2012 also brings more outspoken players and agents; should a player be concerned with a lack of first team football he will often inform you of this and it is up to you, the manager, to either offer some form of reassurance or inform him he is free to find himself a new club; remember though it's essential not to put a curse on the atmosphere in the dressing room so think carefully about what you plan to tell a player.
For the new Football Manager players, there is a lot to get your head around to begin with such as the transfer market, the power of the media, tactics, contract negotiations, team talks to name just a few. However after a first attempt at the game which I like to refer to as 'the dummy run' to simply allow yourself to become familiar with all elements of the game, you will soon realise there is no other game that can compare.
To conclude, after four long gruelling seasons playing Football Manager I have just won The Championship play-off final with League One side Preston North End after thumping Wigan Athletic 3-1 at Wembley and now await an exciting preseason as I prepare for my first shot at the Premier League. The game requires a lot of concentration and commitment but when you build your team and really make the difference at a club, you feel more invincible than Jose Mourinho and there is no question as to whether the time and energy was worth it.