Fifa 12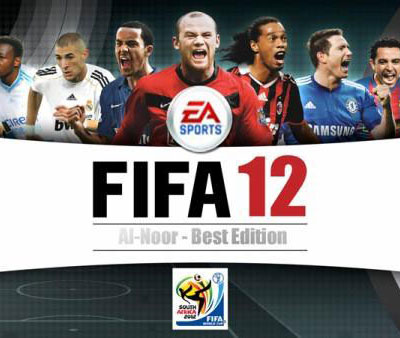 FIFA 2012 in my personal opinion is the greatest soccer game to date; prior to this year I believed that FIFA 2011 was unbeatable but once again EA Sports has surprised us and added further improvements to an already pretty perfect soccer game. This year's developments include competitive tackling, more realistic chemistry building exercises and 'real' injuries which create for a much more challenging career mode.
The flexibilities of this year's game are quite extraordinary with an unlimited amounts of options; you can build the team you desire, play who you choose and develop experience points through match days; every game you play on FIFA 2012 is kept on record and counts in the grand scheme of things too. This is a really solid improvement to the franchise.
In terms of a social game, FIFA 2012 is one of the greatest period. There's a great feeling of competitiveness; tournaments are great fun amongst friends and now thanks to 'EA Sports Football Club' you can play your friends online at an extremely fast pace with no glitches. You may even realize a competitive streak you were unaware you had when bragging rights become a point for victory.
One major change to the game this year is the 'player impact engine' which has enhanced the realism of talking an opposing player. A collision is now a tussle amongst players and slide tackling is rarely a good strategy with a 'jockeying' approach being a much more sensible option in most areas of the pitch, which frankly is how it should be. It was too easy to win the ball with a sliding challenge in the previous addition, however now if you miss time a sliding tackle you can leave your side very exposed. Whilst jockeying slows the game down more, pressure will often lead to a mistake and you retaining possession.
The addition of true to life injuries also brings a much needed authentic touch to the game. The FIFA backroom team seems to have thoroughly researched player's previous real life injury records and the individuals who are more renowned for suffering injuries are the most likely to get injured; a small tip would be try not to sign Owen Hargreaves. However that's not to say that only players with a renowned past of being continuously injured will get sidelined, if you are the victim of a vicious tackle your player is still likely to be on the physio's table, injury prone players are just the most fragile.
My final point is the improved graphics; the players look scarily close to the real deal, the fans look more authentic and with brand new camera angles that make the game appear just as they would on Sky Sports. Did I mention there are also 15,000 players to choose from this year?
Once again FIFA has surpassed expectations in their latest Fifa game with 2012 being faster, more realistic, with better graphics and simply a joy to play. I would recommend this game higher than any other, if you don't give this game a go you're missing out! 10/10.
Gamescom Trailer for Fifa 12